Smart Roadster Professional Soft Top Cleaning
We offer professional soft top cleaning surreyfor all convertibles including this smart roadster we carried out a full soft top cleaning & protection service on due to a build up of algae and biological soiling.
The roof had turned green and white with soiling and had seen better days!
We started the treatment with a coating of biological cleaner designed to break down the soiling and left to dwell for 10 minutes.
This was then agitated with dedicated brushes to clean deep within the soft top fabric whilst not causing any damage.
The dirty residue was then flushed through and clean water rinsed off the roof. The premium cleaner was then reapplied and agitated before being rinsed clean again, ready for the weather proof protectant.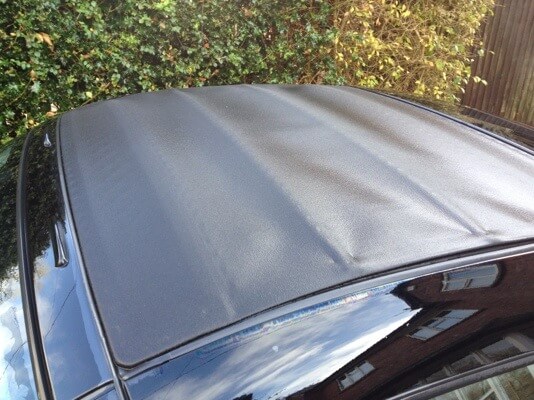 The roof was then dried before the premium weather proof protectant was applied and allowed to dry.
The soft top treatment was finished off with a wash of the exterior to remove any overspray and the treatment was complete, ensuring the roof is well cared for through the winter.
For more information please call 07878 932511 or visit us online to find out more!