Looking to protect your '70 reg' new car with the best protection? The ATG New Car Detail provides market leading protection inside and out. The high gloss, abrasion resistant and chemical resistant coatings out-last all others. No other dealer-applied or professional applied coating comes close.
The ATG New Car Protection Detail will ensure your car receives the best start giving your car an ultra durable barrier inside & out and a shine that is even better than new!
Call us on 01483 346344 for free advice and help with all new car protection packages.
Ultra-tough coatings that offer physical and chemical protection
Fully prepared in our clean & bright workshop for better results!
Stress-free aftercare, easy to keep your car clean for years ahead
Paint left looking flawless and better than when it left the showroom!
2-6 year / 30-90,000 km durability of real-world results
Every surface is treated from inside & out
Preparing Your New Car For Protection
Protecting your new car the right way from the very first mile is the most important part.
Applying any type of protection over a dirty surface is a waste of effort and can cause further problems.
It may not be obvious but new cars are rarely perfect cars; even more so on high-end sports cars.
Getting your car decontaminated and any imperfections removed before applying protective coatings is the only way to make your car look better than new and last as long as possible.
Carrying out the ATG New Car Detail in a dedicated workshop ensures this is done correctly.
Furthermore, the ceramic paint coatings supplied provide swirl and light scratch resistance.
On top of this they are also resistant to even the strongest cleaning chemicals; so the protection doesn't wash away.
Only highly experienced detailers carry out the work in our flood-lit workshop offering perfect conditions to see the smallest defects.
Your car will be prepared and protected with the latest anti-scratch ultra durable coatings that do the hard work to look after your new car so you don't have to!
New Car Paint Protection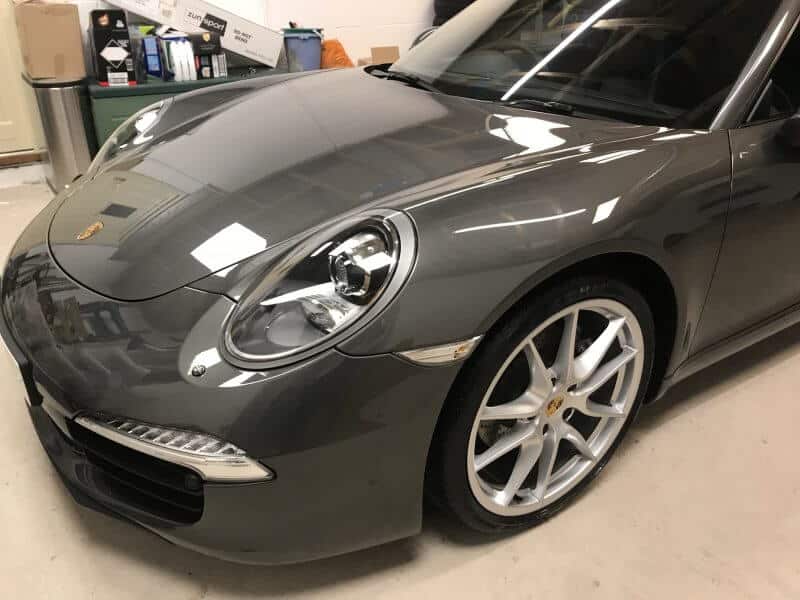 Even brand new cars have been passed through many hands and are less-than-perfect by the time they reach the showroom.
We carry out our in-depth but gentle process of cleaning, decontamination and polishing to ensure the perfect surface before any protection is applied.
This is in contrast to main dealerships who apply their basic paint sealants without any care to the preparation or condition of the paint.
The full process we carry out ensures the shine and finish is better than when it left the showroom and even better than new.
Protection Where It Matters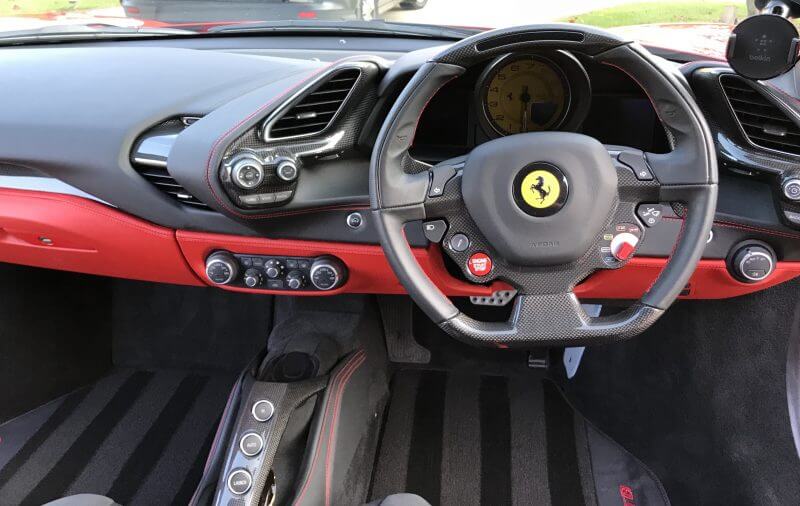 As well as providing the perfect shine and paint protection our new car package protects all interior surfaces for the complete service.
It's equally as important as protecting the outside as not only is it the area you see every time you drive but is the area that gets the most use every time you drive.
All surfaces are treated for durable protection whilst still leaving the factory as-new finish without artificial shine or slippery surface.
Leather is protected against new jean colour transfer while carpets and upholstery receive water-repelling coatings for easy cleaning.
The treatment continues to the driving controls for hygiene and all trim for ongoing preservation.
Our New Car Protection Process:
Wheels/tyres/arches fully cleaned inside & out
Door, boot & bonnet shuts degreased & prepared
Bodywork treated with pre-wash treatment to remove loose dirt
Washed by hand with 2-bucket method and premium mitts for a swirl-free wash
Tar spots & transport wax removed from paintwork & wheels
Paintwork further decontaminated with clay bars to remove bonded contaminants
Paintwork machine polished to remove light defects & improve gloss
Paintwork cleaned with pure alcohol to ensure the coating can bond to the paintwork
Premium inorganic paint sealant applied to every inch of the paintwork by hand using GTechniq EXO V4
*Optional Anti-Scratch Crystal Serum Light Coating Available (See Below For Options)
Alloy wheels protected with sealant to prevent brake dust sticking
*Wheels can also be removed and fully sealed inside and out for easy cleaning using Gtechniq C5
All glass polished inside & out
Professional glass sealant applied to all glass to improve water & dirt repellency
Exterior trim treated and protected using premium inorganic coatings
Tyres protected with non-solvent rubber preserver
Engine bay plastics protected to preserve hoses and trim
Interior cleaned & vacuumed
Leather upholstery protected with premium sealant to resist dye transfer and wear
Fabrics protected (including carpets/upholstery/mats) with professional fabric protectant
Brightwork polished
Vehicle inspected for quality
OPTIONAL TREATMENT: Soft Top Protection against UV fade & improve water repellency
Protect Your New Car Against Stone Chips
As well as protecting your paint, glass and wheels against environmental damage we can protect your car against stone chips and impact damage.
Any part of your car can be protected with our Xpel Paint Protection Film services providing where its needed.
Bumpers, bonnets, doors and wing mirrors can all be protected against stone chips.
All That Gleams are fully trained and authorised by Xpel offering 10 years warranty on the film. Ask about our PPF!
New Car Paint Protection Prices
Our professional paint protection services include all major surfaces on the exterior as well as the interior as standard.
| New Car Protection Options | Hatchback/Coupe/Saloon | Large/4×4 |
| --- | --- | --- |
| Standard (2 Year Paint Protection) | £295 | £395 |
| Premium (5 Year Paint Protection) | £495 | £595 |
| Premium Wheel Coating (Wheels Removed & Fully Sealed) | + £100 | + £100 |
| Convertible Hood Protection | + £60 | + £60 |
All prices are subject to VAT.
Book Your New Car Protection Today