Nanolex Ultra Glass Sealant Kit Review
Nanolex Glass Sealant Ultra is a superb kit for keeping your windscreen and side glass super clear for improved safety.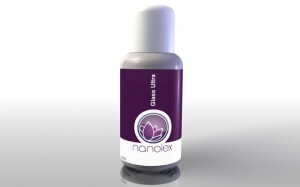 The benefits of using a premium glass sealant are similar to that of a car wax; they both protect the surface and they both create a slick finish.
Just like a car wax they are also both hydrophobic; very good at displacing water.
The Nanolex Ultra Glass Sealant is very good at displacing water.
Once you are travelling around 30mph there is enough air flow for the water to be blown off, especially the windscreen.
Therefore minimising the use of your windscreen wipers.
This is not only very exciting to look at but also increases safety as it prevents smearing and therefore reduced visibility.
The Nanolex kit itself is fairly simple to use; simply use the glass cleaner to remove dirt and grime followed by applying the sealant.
You sure follow the instructions for the correct time required for the sealant as it can be tricky to remove if left for too long but this shouldn't put you off.
Once applied correctly it will give you up to 18 months of improved safety and amazing hydrophobic properties.
Nanolex Ultra Glass Benefits
One appilcation lasts upto 18 months

Drastically improved visibility in wet weather conditions

Outstanding hydrophobic properties force water beads to run off at extremely low speeds

Dirt adhering is significantly less, the glass surfaces are much easier to clean.

The building of ice layers in winter is vastly reduced so ice becomes much easier to remove.
Our Thoughts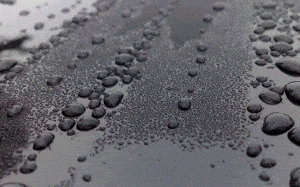 The Nanolex Ultra Glass sealant is a great kit to use and contains no more and no less than you need to make your glass sparkle and become the 8th wonder of the world!
The hydrophobic properties will see you staring at the glass for hours but not only does it look really impressive it is also so much safer especially for winter driving and ice removal.
If you have never tried a glass sealant before then we guarantee you will not be disappointed!
The only main issue is the usability but the benefits far outweigh the negatives. It can take some getting used to but if you have used any sealants before then it should be no problem!
Review Conclusion
The Ultra Glass Sealant by Nanolex is a great kit and provides some of the best protection currently available, and if you have never tried a glass sealant before then you will love the results.
If you try this or another glass sealant, let us know how much you like the results!
Click To Buy Nanolex Ultra Glass Sealant Kit on Amazon
Alternative Recommended Products