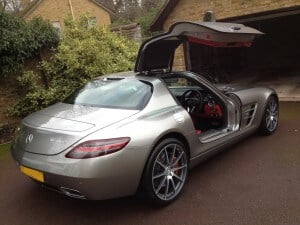 We have been providing premier car valeting Weybridge for years, backed by hundreds of satisfied customers and a long list of cars looking like new.
Our car valeting in Weybridge delivers professional car valeting to your doorstep, including St.George's Hill Estate, for unmatched quality and care.
Our aim is to provide the best car valeting services with no compromise on care and quality of products.
We deliver a range of car valeting services in weybridge to suit you from interior to engine bay, cleaning, polishing and renovating to guarantee we can make your car look like new, no matter what.
We understand what it takes to get your car looking like new and are active in the highly competitive car detailing scene to ensure our work is always carried out to the highest standards, taking car care to the next level of cleanliness.
Car Valeting Weybridge Services
Our professional car valeting services in Weybridge includes:
Full valets to restore an as-new condition
Interior reconditioning
Exterior polishing & waxing
Pre-Sale valets designed to maximise value when selling
Engine bay cleaning
Leather & upholstery cleaning
New car protection for the inside & out
Mobile Car Cleaning Weybridge
Our services are fully insured for peace of mind and have invested heavily in the latest training and equipment to ensure we offer the best car valeting in Weybridge.
We always only use the best car cleaning products from Autoglym, Meguiars, CarLack 68, CarPro & GTechniq for our car cleaning services in Weybridge. Call All That Gleams today on 07878 932511 for premier car cleaning & car valeting in Weybridge.
With our extensive knowledge and expertise we can advise you on the best way to get your car looking like new and always offer great customer service with high quality workmanship.