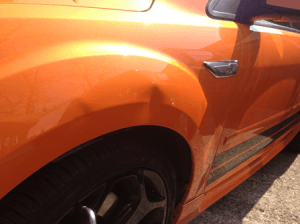 We offer professional paintless dent removal Guildford to provide a convenient, quality and value-adding service to your doorstep.
No need to drop your car anywhere
Cheaper than re-painting
Does not affect manufactures warranty
Prices from £40
Our highly trained and professional partner company can remove your dents without the need of excessive repair or re-painting, meaning there are no problems with matching colour or the original finish.
Paintless dent removal in Guildford offers an affordable and cost effective way to repair your car.
We are able to remove dents from doors, wings, roofs, bonnets, tail gates and any panel on a car which has access.
Book Online or Call 07878 932511 today!
---
Paintless Car Dent Repair Guildford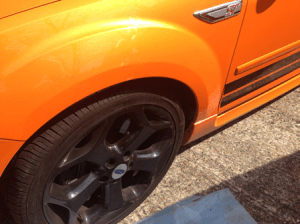 Our paintless car dent repair services in Guildford, Surrey offer a convenient, fast and economical option to fixing your car.
Dents can happen from a lot of different causes, unfortunately not always your fault, or even while you are there.
They can appear from accidental damage, shopping trollies, another door, another car, undue care or attention paid while working on the car or any number of causes.
If you are looking for a quick & convenient method to getting the dents removed in your car professionally then contact All That Gleams today!
---
Lease Car Dent Removal
In the unfortunate event that your lease car gets damaged, paintless dent removal can help!
Lease car return companies usually charge very high prices for small or minor damage but if you have a dent that needs to be repaired and doesn't require painting or other repair, then Paintless Dent Removal can save you £££s!
We normally get asked: Can you remove dents without painting? Yes, and this is where PDR can help. Call today for a free quote!
---
Paintless Dent Removal Guildford
Please take a moment to see our previous work and see if we can help you.