All That Gleams bring you the ultimate shine & protection with professional Swissvax detailing in Surrey.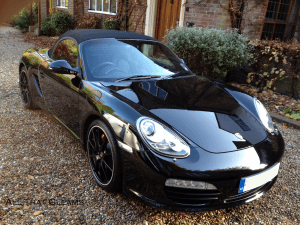 Our swissvax detailing services are designed for those looking for uncompromised car care and want only Swissvax used to protect their cherished vehicle.
Our Swissvax detailing ensures the perfect shine with great durability and an easy-to-maintain finish due to the high quality protection delivered with added shine from the high percentage of brazilian Carnauba wax.
As standard, Swissvax Shield is used to protect the paint due to the extra durability offered from the added PTFE and is perfect for daily drivers or those without a garage, but those with a garage can enjoy extended durability.
Swissvax Autobahn is used to protect the alloy wheels due to the resistance against heat & brake dust, & after extensive testing on the Autobahn itself using high-speed German saloons, is a sure hit for those who like clean wheels.
Swissvax Detailing Services
Swissvax Wax Top Up £90

Wheels cleaned inside & out by hand

Full body wash with lambswool and PH neutral shampoo

Tar Spots removed from lower panels & wheels

Paintwork waxed by hand with Swissvax Shield

Wheels waxed with Swissvax Autobahn

Glass polished

Exhausts polished

Interior vacuumed
Swisssvax Protection From £250

Includes full multi-stage wash as wax top up

3-stage perfect finish process:

1) Full paint decontamination with clay or paint rubber

2) Paintwork polished & cleansed with Cleaner Fluid to prepare for wax

3) Paintwork waxed with Swissvax Shield for the ultimate durability

Wheels decontaminated and waxed with Swissvax Autobahn

Glass cleaned & protected with water-repellant coating
Swissvax Restoration From £400

Includes all New Car Protection processes

Full multi-stage correction process by machine

Wheels removed, polished & waxed with Autobahn inside & out

Full interior valet inc leather treatment