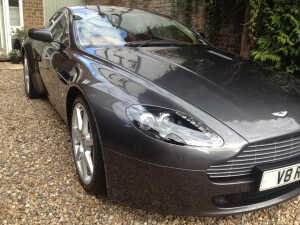 Full enhancement detail including a single stage of machine polishing designed to refine & enhance the finish of your paintwork.
Great for new & used vehicles to reduce swirl marks, enhance gloss & protect all surfaces.
Our most popular detailing treatment.
Enhancement Detail Features:
Wheels cleaned & decontaminated inside & out
Arches degreased & cleaned by hand
Door/boot/bonnet shuts degreased
Engine degreased & cleaned by hand
Multi-stage wash using ph neutral shampoo
3 stage paint decontamination to remove embedded contaminants
Single stage paint correction carried out panel-by-panel to enhance gloss
Paint cleansed before applying premium protection to paintwork
Premium acrylic or Carnauba wax applied to entire vehicle
Wheels polished and protected with high temperature sealant
Glass cleaned inside & out and sealed with rain repellant
Exterior trim treated
Stainless & metal trim polished to high shine & protected
Tyres & rubber de-greased & treated
Final inspection to ensure it meets our high standards
Optional Extra: Full Interior Valet with leather treatment from £50
Enhancement Detail: £249.95
Duration: 1 Full Day
Alternatively, please call Tom for more information, to discuss your options or to arrange a quotation on 07878 932511.