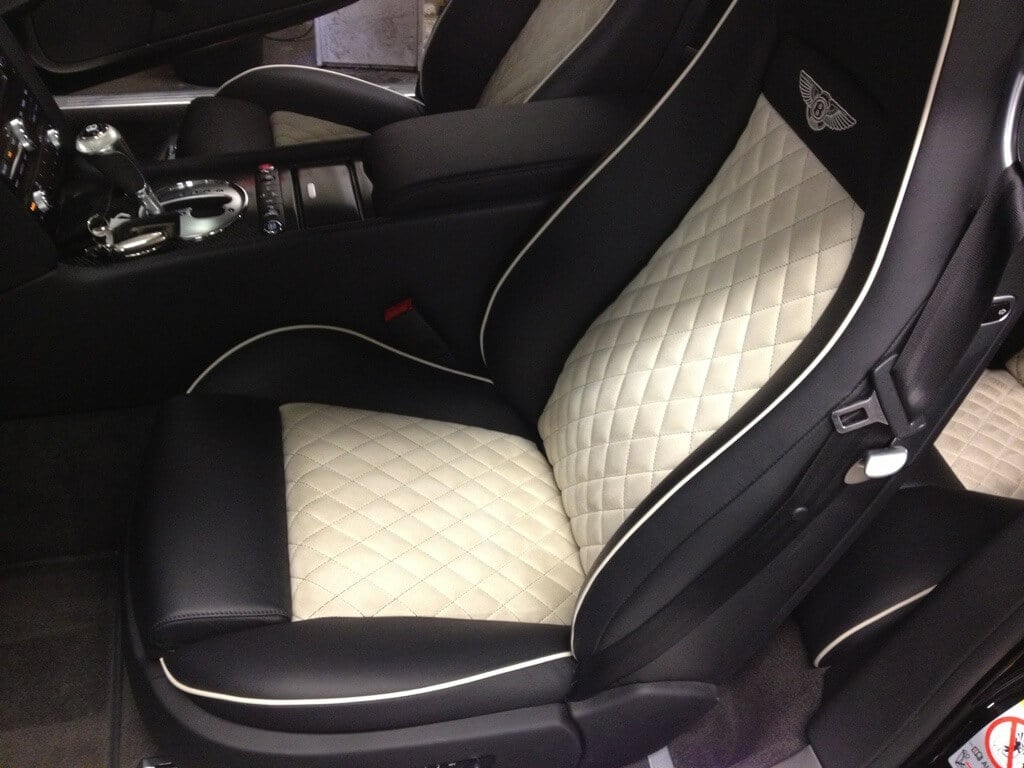 We offer professional cleaning of your Alcantara upholstery for effective, safe, professional results, carried out in the comfort of your own home as we come to you with our self-sufficient mobile workshops; fully insured for peace of mind.
Using the latest & safest methods of cleaning Alcantara & suede we can achieve a spotless finish which won't damage the finish.
Caring for alcantara isn't as easy as cleaning usual fabric seats due to its delicate, snort nap characteristics.
We use dedicated, safe, water-based cleaners by hand to ensure your delicate alcantara seats, door panels or headlining are deep cleaned whilst being gentle to the material itself to ensure it's not damaged by either physical or chemical methods.
Alcantara Cleaning Services in Surrey
Our alcantara cleaning can be added or included in one of our interior valet services but as a guide includes the following stages:
Soft brush vacuum of entire seat or panel to remove loose dirt
Surface prepared with gentle brushes to pick up the nap and bring soiling to the surface
Water-based cleaner applied to soiled areas
Agitated with soft brushes for deep cleaning
Soiled cleaner fluid removed & cleaned with soft microfibres
Re-applied & repeated until clean
Further cleaned with microfibres
Seat conditioned where necessary
*Optional: Valet process carried out
Alcantara Cleaning Service Costs
Depending on the size & how dirty the seats are the time required will vary & therefore alter costs but as a guideline the following costs apply:
Full Interior Valet inc Alcantara Valeting FROM: £55 Small | £65 Medium | £75 Large | £85 XL/4×4
Individual Areas: £20 per seat | £15 per doorcard
Book Your Alcantara Cleaning Online
Call Tom now to arrange your Alcantara valet & get your car gleaming today! Alternatively, click to Book Online.