Simoniz Wheel Cleaner Review
My Simoniz Wheel Cleaner Review follows after Simoniz having recently revamped their branding and put some effort into their marketing into local auto parts stores so we got their latest range of products to see if do as they say on the tin!
Simoniz Wheel Cleaner Overview
I was keen to see how well this performs as I wouldn't usually buy Simoniz products, not just because I clean cars professionally (which is something Simoniz don't cater for) but just not one of my favourite brands.
I put the Simoniz Wheel Cleaner up against a BMW M6 as I wanted to see how well it work on a fairly heavy, German, luxury car aka the ultimate brake dust creator!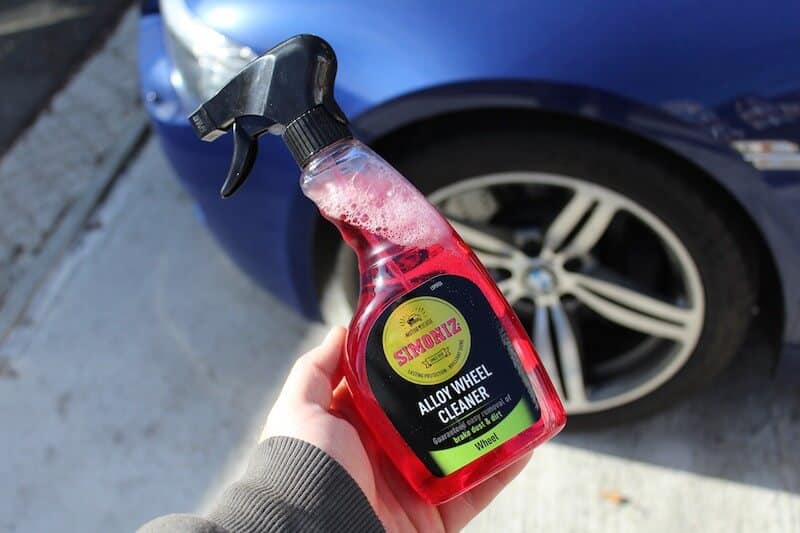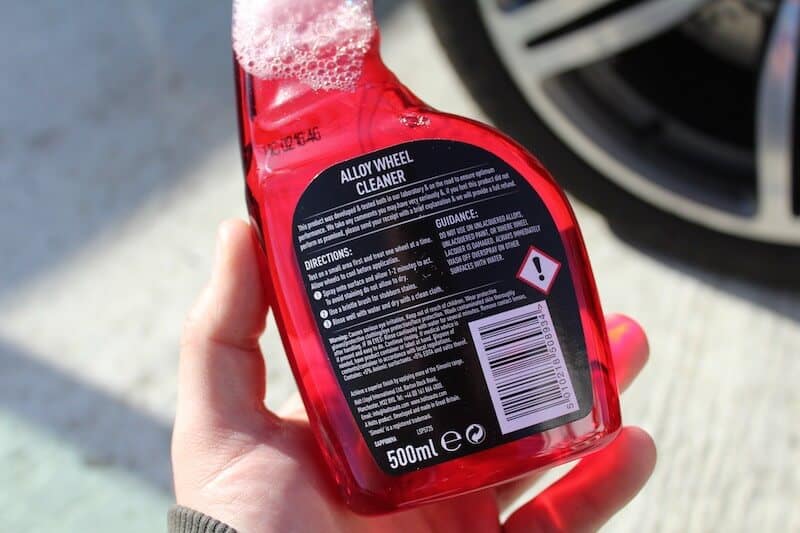 The trigger has two settings; Spray & Stream.
I found the stream mode is a more like a direct 'jet' which could be useful if you're trying to clean your neighbours wheels from your own drive but unnecessary for general use.
The spray setting is far more useful and applies a good amount of product while also adding a slight foaming effect which helps disperse the product but also helps make it cling which can increase the effectiveness as it allows for an increased dwell time.
In comparison, I use Autoglym Spray Bottles which offer a fully adjustable spray which are usually set to a fine mist for the best coverage and minimal product use.
TIP: A general rule in detailing is to treat all products like its worth a thousand pounds, this gives you an idea of how much to use if it were that expensive as less-is-more with most car care products.
Simoniz Wheel Cleaner Test
Here are the BMW M6 wheels I used to test the Simoniz Wheel Cleaner before cleaning.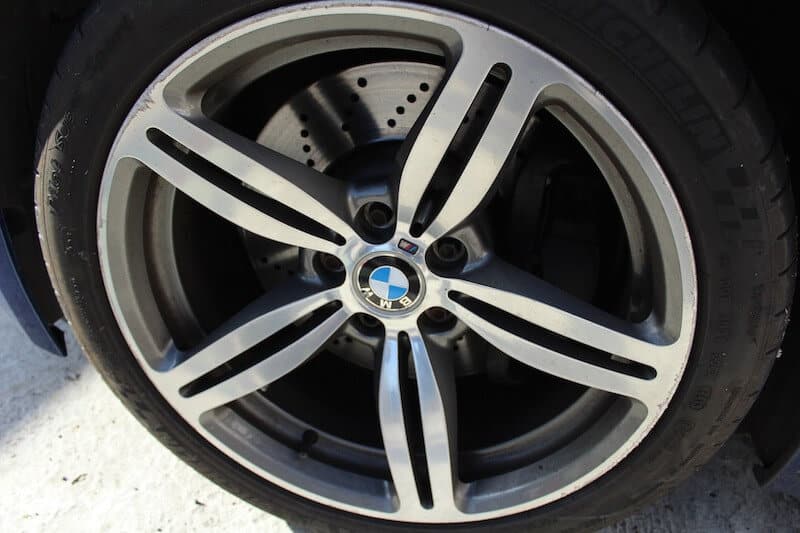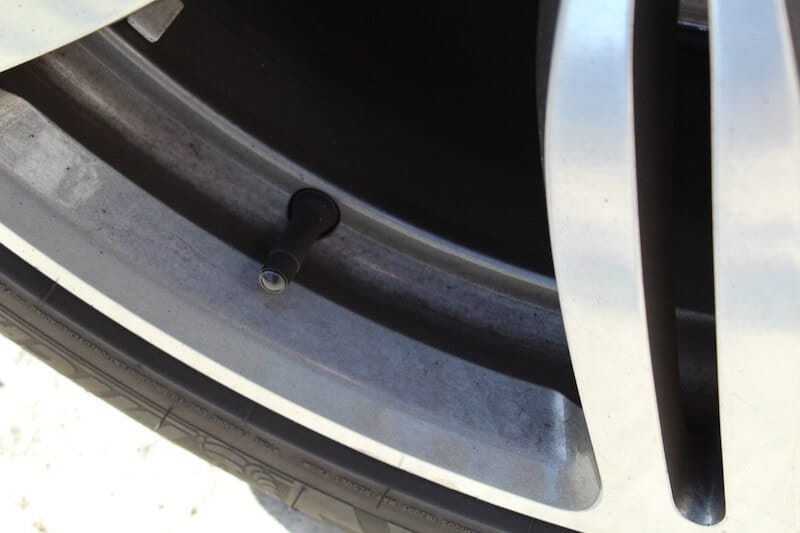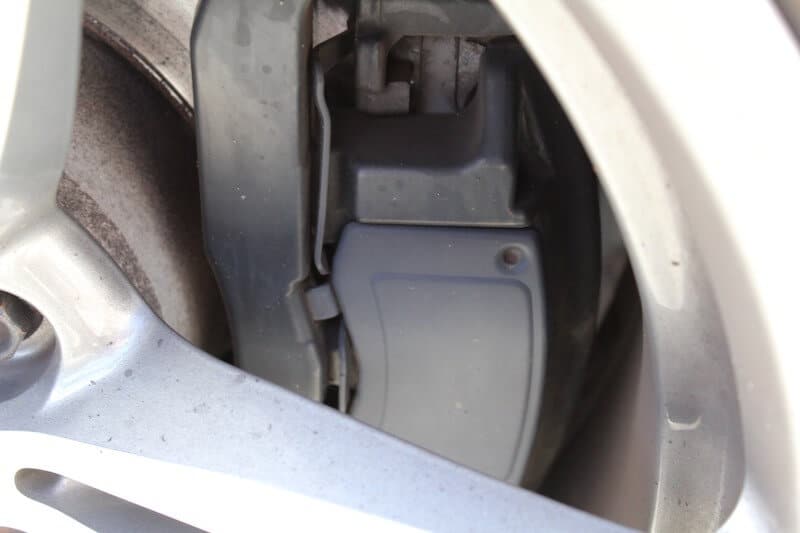 They aren't the worst wheels I've come across but certainly dirty enough to test a new wheel cleaner.
I sprayed Simoniz Wheel Cleaner onto the inner & outer surfaces of the wheel as well as the brake caliper itself as we always clean these when cleaning the wheels as it really finishes off the detail and get as dirty as the wheels if not cleaned regularly.
After a couple of minutes dwell time I agitated the cleaner using a long wheel brush, wheel brush and sponge for the back of the spokes.
The solution quickly turned brown which is a good sign of brake dust removal but should be expected when it 'guarantees easy removal of brake dust'.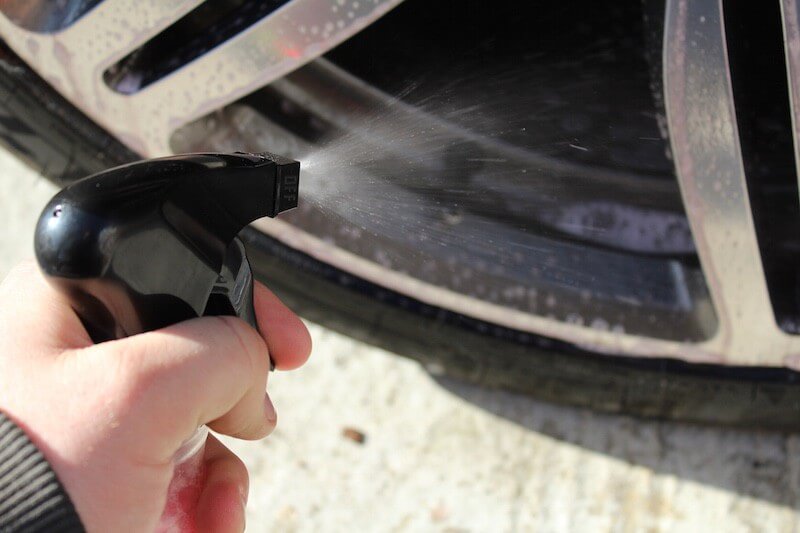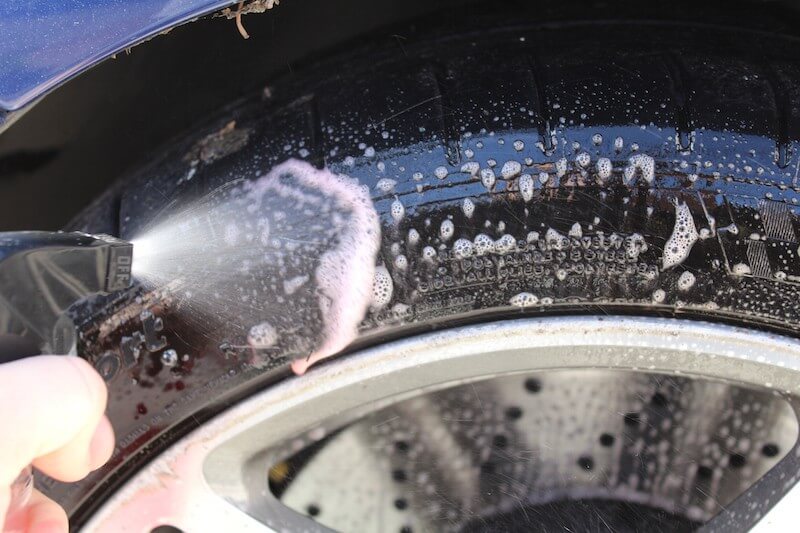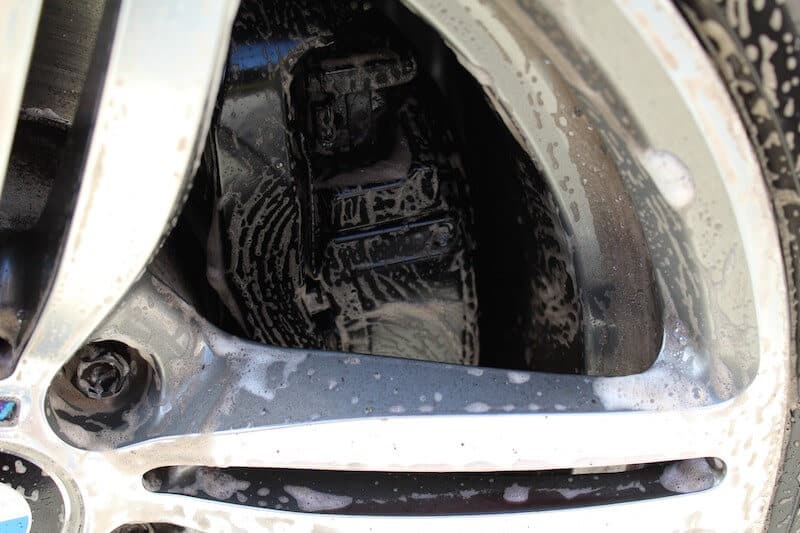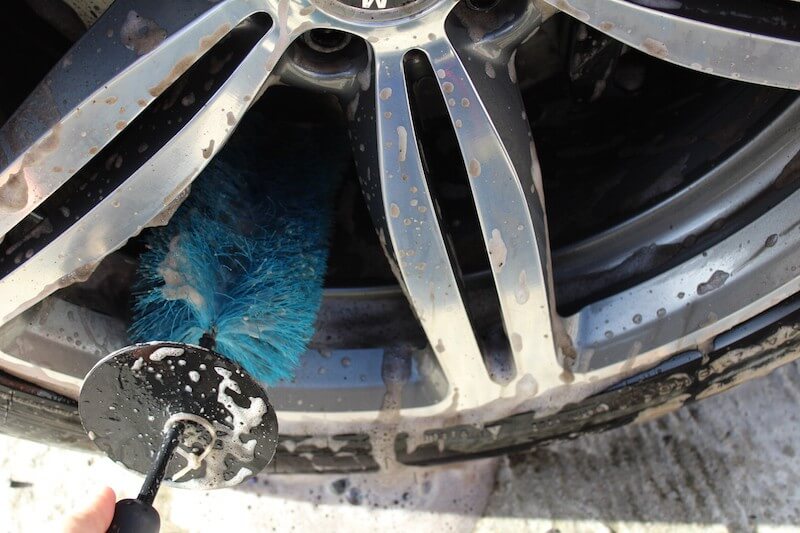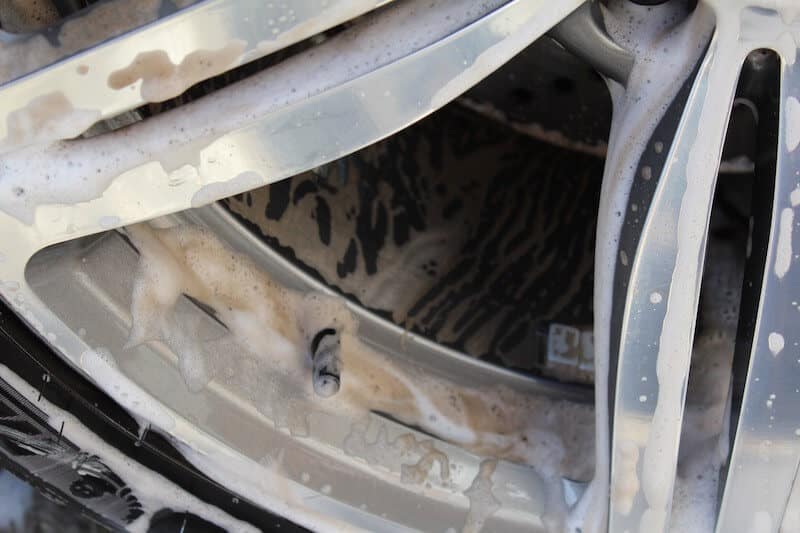 I really liked the way that the Simoniz Wheel Cleaner stayed foamy during use, something which usually indicates good degreasing properties but also just a personal favourite of mine when cleaning, I find it helps to see where you've been without going over yourself.
I also found it great for cleaning the tyres. I applied a few sprays and agitated it using an Autoglym Wheel Brush to remove built-up grime, it quickly turned brown again proving its strength in cleaning.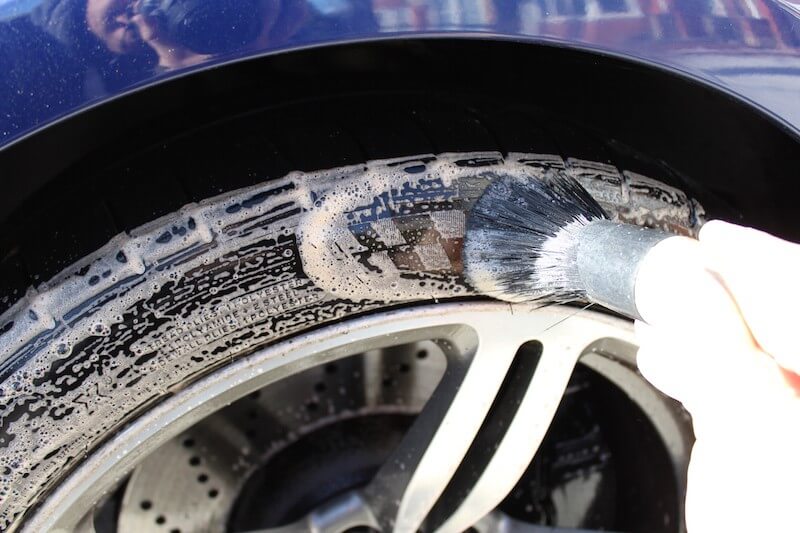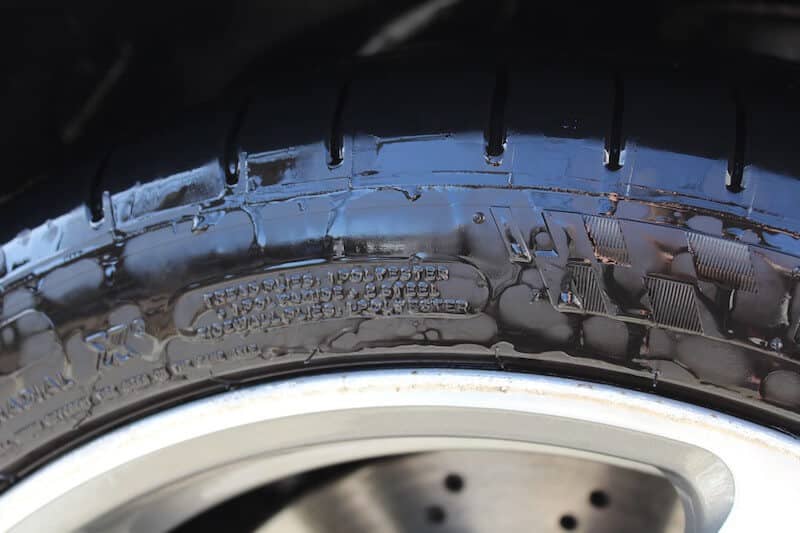 I found the brown tinge was easily removed from the tyres, ideal for making tyre dressing easier and more durable, although you need to use a stiff wheel brush like the Autoglym Wheel Brush we used to get a really good clean.
Simoniz Wheel Cleaner Results
I found the Simoniz Wheel Cleaner worked quickly in breaking down brake dust and reviving a bright clean finish to the wheels but doesn't quite have enough strength to remove baked on brake dust or metallic particles.
It did however clean the wheels well enough to just need a light application of some wheel sealant in order to finish them off and make them look as good as possible.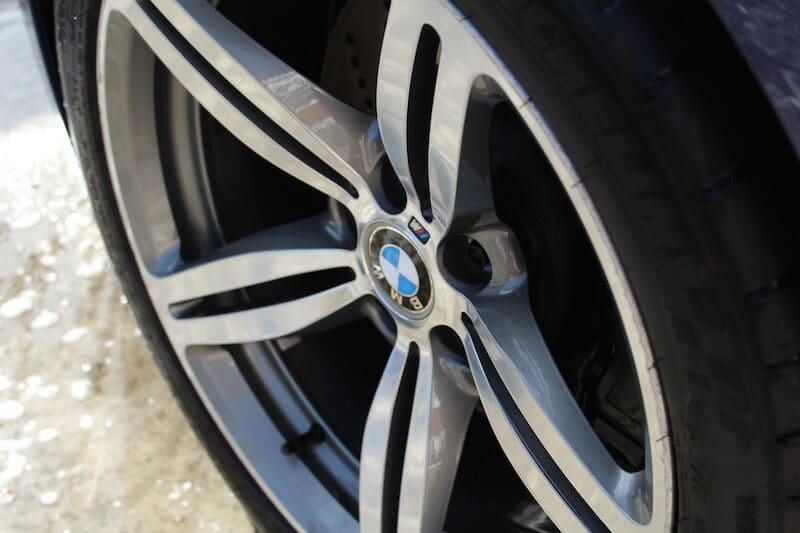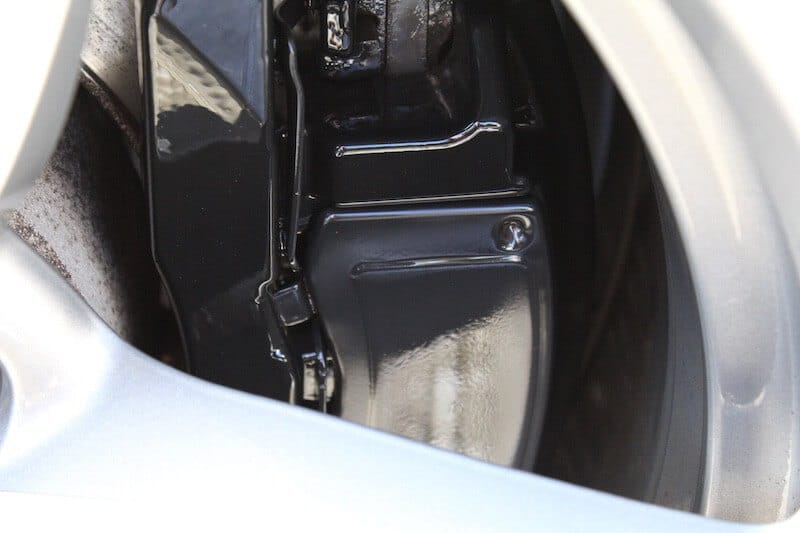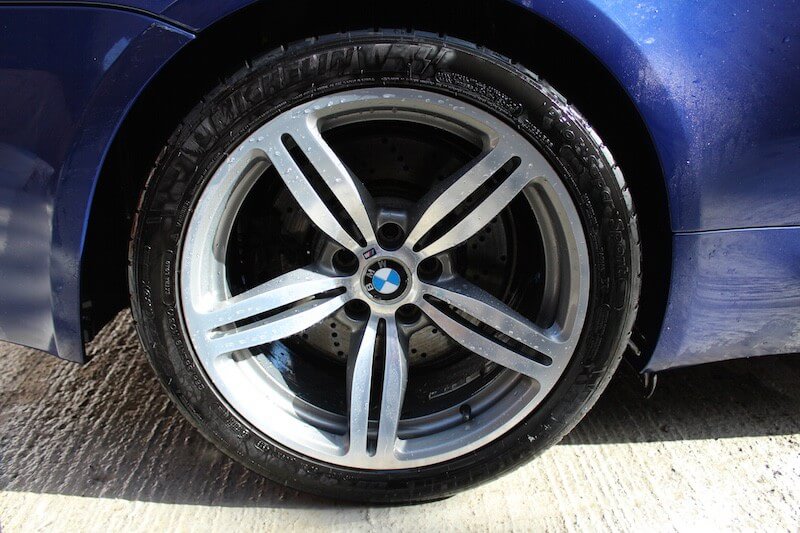 Simoniz Wheel Cleaner Conclusion
Pros:
Ready To Use
Safe On All Wheel Types
Great Degreasing – Especially Tyre Cleaning
Cons:
Not Strong Enough For Neglected Wheels
Being the first Simoniz product I have used I wasn't sure what to expect.
I wasn't blown away but was surprised how well it cleaned the wheel and was more impressed when even my favourite wheel cleaner from didn't remove anymore dirt and contamination.
Its usually on offer which would make it a great value wheel cleaner for general cleaning, especially with its good performance on cleaning tyres but would need something more effective like Autoglym Wheel Cleaner or a specific Iron Remover for neglected wheels or larger vehicles which put out a lot of brake dust.
I would also recommend an alloy wheel sealant after using any wheel cleaner to make cleaning easier during the next clean, at which point even most shampoo only would suffice in restoring an as-new shine.