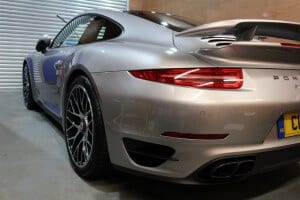 Want to keep your new car looking like new for longer? Been offered a package from the dealership but want something that will provide better protection? The ATG New Car Protection package gives your car an ultra durable barrier inside & out to help protect and extend that new car feeling.
Unlike dealership offerings, our paint coatings provide swirl and light scratch resistance. On top of this they are also resistant to even the strongest cleaning chemicals.
Your car will be prepared and protected with the latest anti-scratch ultra durable coatings that do the hard work to look after your new car so you don't have to!
Why Choose Our New Car Protection Service?
Protect your new car inside & out with ultra-durable coatings
Better protection & better value than any dealership package!
Stress-free aftercare, easy to keep your car clean for months ahead
Paint left looking flawless and better than when it left the showroom!
Every Surface Perfected & Protected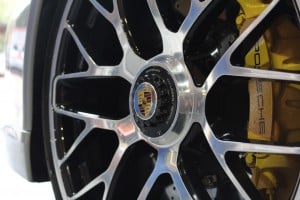 The ATG New Car Protection Detail is designed to be a complete paint and interior protection service. It will properly prepare and protect all major exposed surfaces of your car.
Paintwork receives an in-depth process of cleaning, decontamination, polishing and inspection.
Only then can the protective coatings be applied; always worth starting as you mean to go on!
However, as well as the paint work, all other exterior surfaces including the engine, wheels, trim and glass are all treated and protected.
This carries on inside and all seats, trims and carpets all receive treatment for protection to preserve appearance.
Having your car professionally protected with our new car protection detail makes your car maintenance routine a lot easier & less stressful.
Our New Car 21-Step Protection Process:
Wheels/tyres/arches fully cleaned inside & out
Door, boot & bonnet shuts degreased & prepared
Bodywork treated with pre-wash treatment to remove loose dirt
Washed by hand with 2-bucket method and premium mitts for a swirl-free wash
Tar spots & transport wax removed from paintwork & wheels
Paintwork further decontaminated with clay bars to remove bonded contaminants
Paintwork machine polished to remove light defects & improve gloss
Paintwork cleaned with pure alcohol to ensure the coating can bond to the paintwork
Premium inorganic paint sealant applied to every inch of the paintwork by hand using GTechniq EXO V4
*Optional Anti-Scratch Crystal Serum Light Coating Available (See Below For Options)
Alloy wheels protected with sealant to prevent brake dust sticking
*Wheels can also be removed and fully sealed inside and out for easy cleaning using Gtechniq C5
All glass polished inside & out
Professional glass sealant applied to all glass to improve water & dirt repellency
Exterior trim treated and protected using premium inorganic coatings
Tyres protected with non-solvent rubber preserver
Engine bay plastics protected to preserve hoses and trim
Interior cleaned & vacuumed
Leather upholstery protected with premium sealant to resist dye transfer and wear
Fabrics protected (including carpets/upholstery/mats) with professional fabric protectant
Brightwork polished
Vehicle inspected for quality
OPTIONAL TREATMENT: Soft Top Protection against UV fade & improve water repellency
New Car Paint Protection Prices
Our professional paint protection services include all major surfaces on the exterior as well as the interior as standard.
The main difference in the two options is the premium service features our ultra-durable sealant for the paint, wheels & trim. It takes longer to apply but in return offers a lot more durability!
| New Car Protection Options | Hatchback/Coupe/Saloon | Large/4×4 |
| --- | --- | --- |
| Standard (2 Year Paint Protection) | £295 | £395 |
| Premium (5 Year Paint Protection) | £495 | £595 |
| Premium Wheel Coating (Wheels Removed & Fully Sealed) | £80 | £80 |
| Convertible Hood Protection | £60 | £60 |
Book Your New Car Protection Today