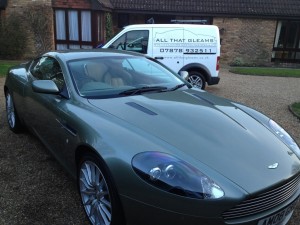 We offer professional car valeting in Croydon, delivering the finest valeting without hassle.
Our experience valeting to the highest standards has seen every type of car from daily drivers to garage queens.
Every service is carried out with care, pride & joy to ensure your car valeting in Croydon exceeds your expectations.
We offer a range of quality car valeting services to suit your budget or specifications, giving you the perfect flexibility, giving you more of what you want and nothing that you don't.
Mobile Car Valeting Croydon
Our professional valeting services in Croydon backed by Autoglym, Meguiars, Jeffs & premium grade products are delivered straight to you so you don't have to queue.
A) Ultimate Wash & Vac
From £40. Full detailed wash of wheels, arches, shuts & bodywork using luxury wash tools including lambs wool & microfibres to resist swirl marks and maintain shine. Full vacuum inside plus glass polished inside/out & tyres dressed.
B) Polished Perfection
From £75. Includes ultimate wash & vac plus full hand polish or wax for painted surfaces and bumpers dressed to rejuvenate appearance.
C) Showroom Shine
From £125. Our ultimate full valet for those looking for a complete service to get their car looking like new inside & out. Includes polished perfection plus full interior steam clean to remove marks & stains from all surfaces. Optional extras include engine bay clean, clay bar & leather treatment.
D) Interior Only
From £60. Full interior only valet with steam clean of all surfaces including fabric & leather surfaces to fully restore & rejuvenate your cars interior.
Book Your Car Valeting in Croydon
To book one of our car valeting services call 07878 932511 or click the link to book online.